About Us
Concepts11 evolved from what was perceived as a void... a void in the training/instruction that is available for individuals that did not grow up with computers but now want to be able to explore and enjoy the many benefits that a computer can bring. We have recognized a need for instruction that helps to demystify the computer and help those individuals that feel intimidated or overwhelmed by a computer, feel more comfortable using one. Our approach is unique and designed to be able to provide one-on-one instruction at a very economical price. If you are already using a computer and you are comfortable with it, that is great. However, if your computer is starting to be slower than you are or just doesn't feel like it is working like it did when it was new, we can help here as well. Visit our instruction pages and our computer restoration page for details.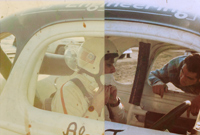 At Concepts11 we realize that the photographic memories are very important.Photographs can and will fade over time. At Concepts11 we can scan your old photos and provide restoration services that will remove much of the fade and wear and tear and revitalize the image. We can provide DVD presentation services to preserve those memories by putting them into a format that will be more secure and last for many, many years. And even better, we can organize the photos or videos into a picture story that will last a lifetime. All your memories can be stored on a DVD that you can easily view on your TV or computer.
Concepts11 is here for you. If we are able to help more individuals take advantage of the many benefits that become available with the "comfortable" use of a computer or make it easy for you to enjoy and preserve your photographic memories, we will feel like we have achieved our goals.
"...Our computer instruction is designed to meet the needs of the novice user no matter what their age..."
Kris Goodman
"Need ideas?...let Concepts11 help! We can help you preserve your photos or add new life to faded or damaged photos and slides. It is time to go digital"
Carl Krott